Our state-of-the-art office in The Hague is conveniently located next to the Mariahoeve railway station, which offers regular train connections to other major Dutch cities.
The Hague is also located just a couple of kilometers from the coast, allowing for endless summer fun, with or without your colleagues! And if you that's not enough, Schiphol airport just 30 minutes away, and high-speed rail links offer easy access to other European capitals such as London, Paris, Berlin and Barcelona.
Office facilities
Our offices offer a modern, light and comfortable environment to work in. We've all heard that sitting at a desk for hours every day isn't good for you, so many of our desks can be adjusted electronically to standing height, and we'll provide an ergonomic assessment on request.
And for a change of scene, in addition to different types of inspirational meeting areas, we've also got a Delhi and coffee bar in the building. In the summer, there are even a number of outdoor meeting areas, including a spectacular roof terrace, if you're not distracted by table football on the way.
Our on-site cafeteria offers a wide range of warm and cold meals at lunchtime, but (healthy) snacks and sandwiches can be purchased throughout the day. Evening meals can be also be ordered. And to save you even more time we also have an on-site cake and flower ordering service.
As an equal opportunities company, we also offer quite rooms and private areas for breast feeding.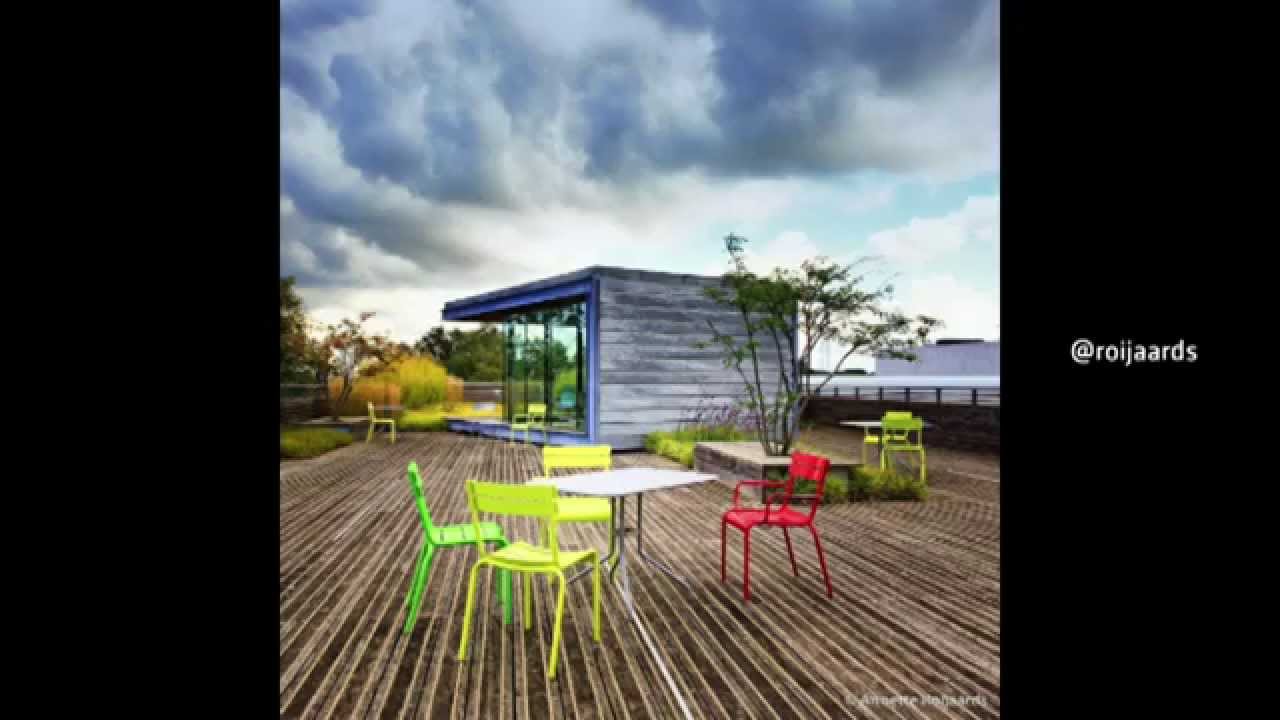 Instameet
We invited a group of Instagrammers to help give you a feel for life at our offices in The Hague.
The Hague is home to our Global Head Office, Aegon the Netherlands, Aegon Global Technology, Aegon Asset Management's Global Head Office and Dutch office, and our global reinsurance business, Blue Square Re.
For those commuting by car, it's also just a few minutes from several major highways, with ample free parking. Many of our approximately 3,000 employees based in the Hague also arrive in true Dutch style - by bicycle - so we also offer secure bike parking, e-bike charging, on-site bike repair and showering facilities.
If you're feeling fit, then why not join colleagues for a lunchtime jog through the nearby forest, join our Tuesday morning Yoga classes, or evening Bootcamp, 'go Dutch' and explore some of the the hundreds of kilometers of bike paths on one of our office rental bikes, or head to the gym around the corner.
International in every respect
The Hague itself offers everything you would expect from a vibrant international city, and is home to numerous European ministeries and the European Space Agency. In the many hundreds of bars and restaurants you'll hear people speaking every language imaginable. But of course, everywhere in the Netherlands English is spoken by almost everybody, so communication is never an issue.